ABOUT ME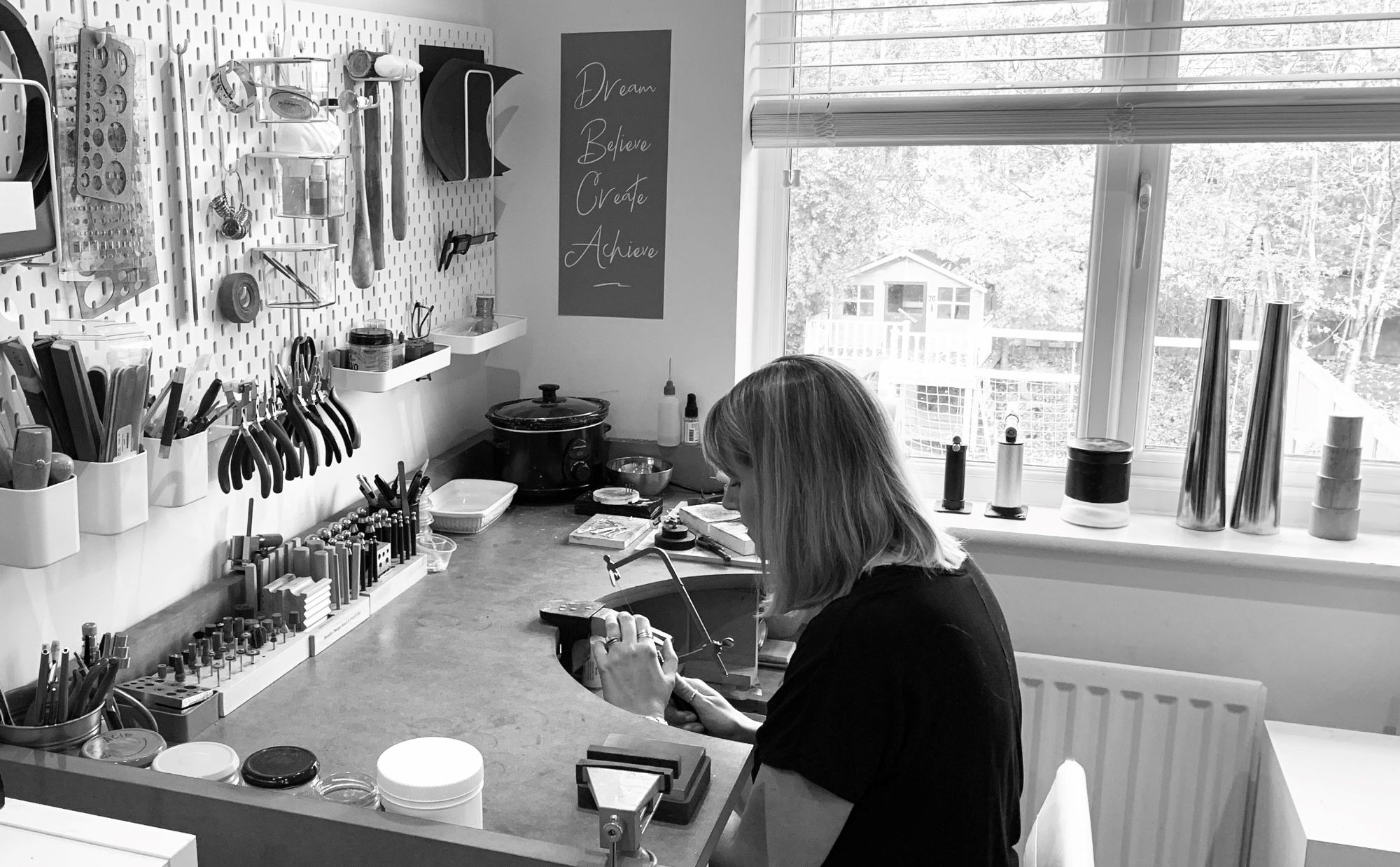 Hi, I'm Kim Ryan and I live in Preston, Lancashire in the UK, with my husband, 3 sons and Tilly my gorgeous cockapoo!
I've always had a creative side, but this took a back seat to my legal career until 2009 when whilst on maternity leave I began making jewellery and found my new passion and I haven't looked back since.
I am predominantly self-taught, undertaking a short silver-smithing course in 2016 to enhance my skill set allowing me to expand my jewellery designs and feed my constant need to challenge myself.

Inspired by clean lines, shape and texture, my aim is to create contemporary stylish jewellery perfect for any occasion. Together with my hand stamped personalised collection for those cherished moments and loved ones in our lives.

Each piece is lovely crafted by hand, the creative process being as important to me as the gorgeous end result. I love working with various metals, including Sterling Silver, 14ct Gold & Rose Gold Filled.

Happy shopping!
Kim x